HI EVERYBODY! 🥳 HERE ARE SOME FUN TIPS TO STARVE OFF THE STAY AT HOME BLUES! 🥳
I know that staying in can make everyone feel a little stir-crazy. 🤪 Not being able to go out and interact with friends and others can be difficult if you aren't used to it. Since a lot of people around the world are on lockdown or told to stay at home, it's important to find ways to keep yourself entertained and positive. Here is some of my favorite tips to help you pass the time.
1. Watch good shows and movies – You all know me, I love watching my shows and good movies. YAYYYYYY! So make a good meal and get ready to enjoy! 🤩 Some shows that I highly recommend are:
DARCY'S TOP RECOMMENDATIONS!
For TV shows:
Altered Carbon
Arrow
Bad Blood
God Friended Me
Grace and Frankie
Locke & Key
Outlander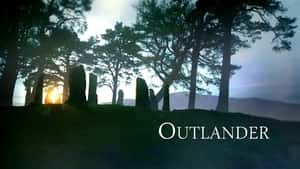 Ozark
Schitt's Creek
Stranger Things
Vikings
Westworld
For Movies:
Anchorman (You can see yours truly in it! LOL! 🥰 )
City Of Angels
Heaven Is For Real
Meet Joe Black
Remember The Titans
Rudy
2. Video Chat or message family and friends – 😊😊 With the stay at home orders in place and social distancing, the safest thing to do is to keep away from those we care about, and avoid meeting in person. To still feel connected, you can communicate with them in other ways, like using Skype, Whatsapp, Google Duo, Facebook, Twitter, Instagram and other platforms of social media for video chat, sending photos and messaging. 💻💻 You can still communicate to those that aren't as knowledgeable to the modern technological world. 👵 You can call them on the phone and ask how everything is going. 📱📱📱
3. Arts and Crafts – 🎨 Take this time to learn to make something you'd be interested in making. Like paintings, knitting, needlepoint, to even building various things out of wood. One thing a lot of people are doing is crocheting masks and then sending them to hospitals for doctors, nurses and patients. I might work on my drawing skills too, you can see my amazing creation that I made at the Autograph Signing with the late great Stan Lee. Isn't it incredible! 😂
https://youtu.be/5QNbGm8RjlQ?t=41
4. Yoga and Exercises – 💪💪 You can find lots of free yoga classes and fitness classes online, or you can download an app. 🏃This is a great way of staying in shape but allows you to blow off steam, as well as recover from all the negativity often shown on the news and social media. 🙏 You can also let loose and put on some music and dance and sing! Check out my awesome routine below!
https://youtu.be/qrS-wz8xb_g
5. Hobbies and Pastimes – 💞💞 There are so many things one can do for hobbies inside their homes. Things like writing a book, creating your own YouTube series or podcast, playing video games online with others, and much more. Is there a skill you have always wanted to learn? Watch a Ted Talk. Expore, Learn and Grow! Just because you are apart from people physically, doesn't mean you have to stop experiencing things. 🧠🧠
I HOPE THESE TIPS HELPED YOU ALL! COMMENT ON MY SOCIAL MEDIA AND TELL ME WHAT YOU HAVE BEEN UP TO! 🖊
SENDING BIG HUGS AND MANY BLESSINGS TO YOU ALL! 👐
💝💝 Darcy 💝💝