🎅🎅🎅 I HOPE YOU ARE HAVING A WONDERFUL HOLIDAY SEASON ! 🎅🎅🎅
Burglars view the holiday season as a big time of opportunity to break into homes for cash, credit cards, and gifts – so be sure to lock up all doors and windows when you leave your home or business; even if it is just for a few minutes.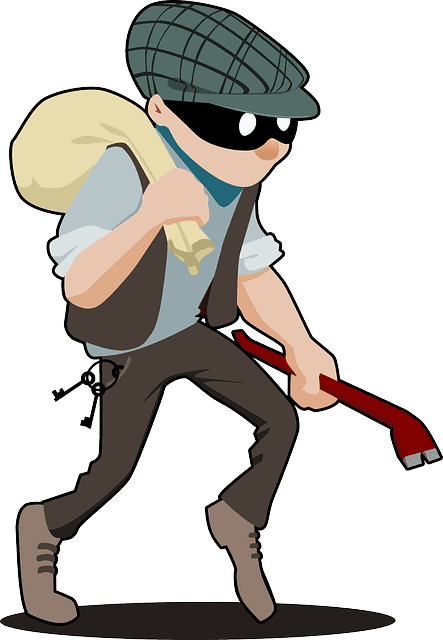 🎁 If you display a holiday tree in a front window do not put presents where they are visible from the street.
🎁 Don't advertise that you are not home – burglars look for clues like outdoor lights that are on 24 hours a day, piled up newspapers, mail, or advertising fliers hanging on door knobs. Use an inexpensive light timer when you are away, and ask a neighbor or friend to pick up your mail and newspapers.
🎁 If you go out shopping for the day or evening turn on a radio, television or lights so the house or apartment appears to be occupied. This is one of the most commonly mentioned deterrents for burglars.
🎁 DO NOT hide spare keys to the front door under rocks, in pots, under floor mats, or above door ledges. Instead, give the spare key to a neighbor that you trust.
🎁 Burglars like to enter through unlocked windows. If you display exterior holiday lighting, and the cords are running inside through a window, that prevents your house from being secure.
🎁 Don't post your flast name on your mailbox. A burglar can call 411 to get your telephone number and call your home to confirm that you are not home.
🎁 Don't leave overly descriptive messages on your answering machine such as, "You have reached the Smiths; we are away with family for the holidays." Burglars love to hear that they have plenty of time to break in and ransack your home.
🎁 Do not pile up gift boxes on the street for the garbage day after Christmas. Break the boxes down and bag them for disposal.
🎁 Keep your property open and visible with good lighting, and keep your bushes and trees trimmed as a deterrent.
🎁 Keep a car visible in your driveway if possible.Seeing a car in the driveway is a major deterrent for burglars.
🎁 Get to know your neighbors so they can report any suspicious activity to you.
REMEMBER, THE ONLY UNEXPECTED GUEST THAT SHOULD BE IN YOUR HOUSE AT NIGHT IS SANTA CLAUS! I HOPE THAT THESE TIPS HELP YOU ALL AND I WISH YOU A HAPPY AND SAFE HOLIDAY AHEAD!
BIG HUGS,
– DARCY 🎄🎄🎄
💘💘 BONUS JOKE: JUST FOR YOU 💘 💘
A man goes to the police station wanting to speak to the burglar who broke into his house the night before.
"You'll get your chance in court" says the desk sergeant.
"No, no, no!" Says the man. "I want to know how he got into the house without waking my wife. I've been trying to do that for years!"